It is very important for a company to have clearly defined digital marketing objectives. Almost all companies have adopted the idea of digital marketing which gives much higher reach and revenue than traditional marketing. If you don't use digital marketing even now then you are definitely missing out on valuable leads. Now you have come to the right place. Here in this blog, you will learn about the 5 most important elements of Digital Marketing that we the team of X9 Media uses to give the best results to our clients.
Check out our 5 most important elements which help us to grow various campaigns.
Search Engine Optimization (SEO)
Pay Per Click Advertising (PPC)
Email Marketing
Content Marketing
Social Media Marketing (SMM)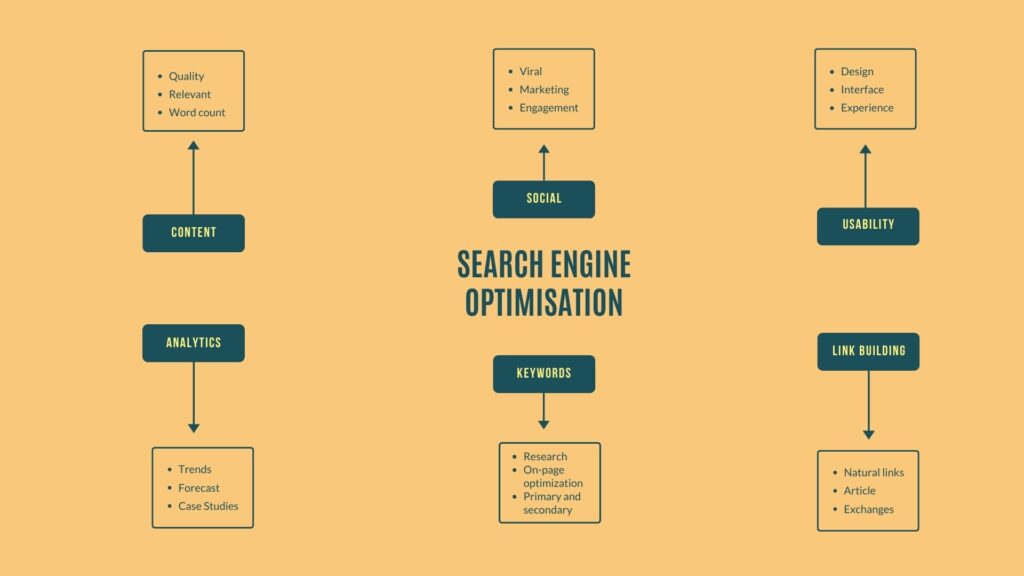 1. Search Engine Optimization (SEO)
Search Engine Optimization (SEO) includes a number of strategies designed to boost your rankings in web search results. Why do you want to achieve the top rankings? Approx. 75% of users don't look past the first page of search results. Most people will never find your website if it's not visible on the first page even after having the best-designed website. More qualified leads will find your website only when your website ranks at the top of the search engine result pages (SERPs). Higher search rankings result in more success rate and revenue for the company.
2. Pay Per Click Advertising (PPC)
Pay Per Click (PPC) is an affordable option for most businesses. PPC is a very smart strategy for maintaining a presence in the search results. PPC can start driving valuable leads to your site the minute your ads go live.
PPC means you need to pay only when someone clicks on your ads. This means you need not waste money on users who are really not interested in your products or services.
Pay Per Click (PPC) helps target the users base on demographics, age, location, and even the type of device they use. These targeting options make PPC budget-friendly and make it a valuable element of digital marketing.
3. Email Marketing
Another important element of digital marketing is Email Marketing. When the user allows receiving your emails, you know that the user is interested in the products and services you offer. Email marketing is a great strategy that allows you to send emails containing useful information about your products and services to potential customers. You can even categorize the customers according to their needs and interests and send them the useful information through emails. The best part is that you can automate your email strategy to email customers when they take a specific action on your website, when they subscribe, when they make a purchase from your website. By using this strategy, you can focus on running your business and making your marketing work smarter.
4. Content Marketing
You need to incorporate content in your digital marketing strategy in order to help potential customers learn more about your business. Content marketing also helps in boosting your search rankings. You can earn 3X more leads and revenue by using content marketing as compared to traditional marketing. Quality content is a key component in content marketing.
Quality content contains target keywords related to your business and user searches. Your content needs to be qualitative and deep. Along with this, your content should also be able to answer the searcher's queries and not leave them unanswered. Content must also be engaging which means that content may contain some questions which should be answered by the users. A call-to-action (CTA) that clearly directs readers to take the next step can also be included in the content which turns out to be a great strategy.
5. Social Media Marketing (SMM)
Study shows that about 2.3 billion people use social media and making it a valuable element of digital marketing. Social media helps you to reach out to potential users and develop relationships with them. If they have any queries regarding your products and services, they can directly ask you on social media platforms. Through social media, users can directly share their valuable feedbacks about your products and services, which can be helpful to you to improve your strategies and services.
Through social media marketing, you can even share images and videos describing your products and services in a detailed manner. You can also use social media platforms to run paid ads to reach your target customers.
In order to make your social media more effective, you need to respond to your customers promptly and create a bond with them so that they feel valued. Ultimately, this will help you establish trust and encourage your audience to become loyal customers.
How Can You Do Search Engine Marketing In The Right Way?
The competition in the market is increasing day by day. In this competitive market, one of the most effective ways to grow your business is Search Engine Marketing (SEM). The competition is between millions of businesses existing in the market which are targeting the same type of audience.
This is the reason why it has become very important to advertise online. Hence, search engine marketing proves to be the most effective way for promoting and growing your business online.